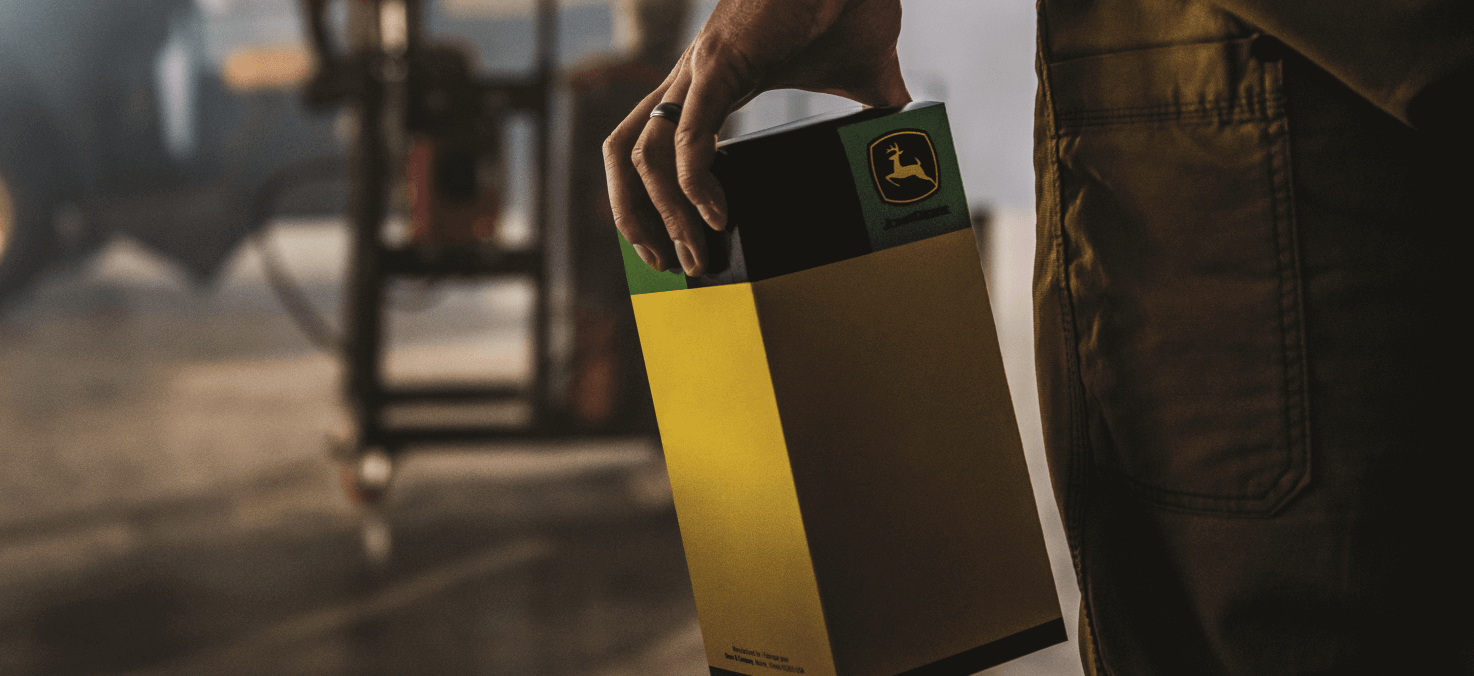 PARTS
Your parts needs will be handled with an unmatched sense of urgency. Our commitment is to get you the right part at the right time. We will get you back to work and reduce your downtime.
FOR YOUR CONVENIENCE, WE OFFER:
SAME DAY ORDERING
Smith has a variety of options for ordering parts. If you are a customer that is setup with our customer portal, you can search and order parts through your portal. You can always visit one of our stores or call (800) 221-4052 to order any parts you need.
FARM DROP-SHIPPING
For customers that are doing their own equipment maintenance, Smith will drop ship any parts directly to your address.
PARTS ON-SITE
If you are keeping a parts inventory onsite, Smith Tractor can work with you to setup a parts locker program so you always have the most common parts you may need.
John Deere Parts Available in Florida and Alabama
Getting the John Deere parts you need quickly and reliably is vital to your success. As a trusted distributor of John Deere, Smith Tractor Company will get you what you need when you need it. We keep stock of the most popular tractor and ag equipment parts to keep your business running. We can ship parts to our locations or directly to your address of choice. Create your account on our website for transaction history, see monthly part specials, or order John Deere tractor attachments and parts. Call Smith Tractor Company today to find local John Deere parts and attachments.
The Tractor Parts You Need
Already know the John Deere part numbers you need? Use our website to search by part number and see store availability. With three locations in Alabama and Florida, find the closest to you for pickup. When trying to find tractor parts, search by model or serial number for a breakdown of your tractor. Manuals are readily available for ease of use and locating your part numbers. For further questions, contact our trained team of professionals to help you along the way.
Ag Equipment Specials
Smith Tractor Company offers a variety of ag equipment and parts specials. Save the most money and get John Deere tractor attachments with your tractor purchase or finance. With packaged parts and equipment deals constantly updating, regularly check in and see what is best for you. Part specials include compact and utility tractor parts, blades, fluids, and more. Download our app to keep up to date and get exclusive deals.
John Deere Tractor Attachments
Maximizing your outputs in the field is the goal of all John Deere tractor attachments. Whether moving manure or mowing the sides of highways, John Deere has you covered. Ag equipment attachments include frontier loader attachments, box blades, livestock equine, and more. Get the PB10 when tilling your land. Equipped with corrosion-resistant paint, its increased lifespan will last longer in your fields than ever before. With so many tractor and ag equipment attachments available, figuring out which is best for your operation can take time and effort. Stop by our locations in Alabama and Florida, and our staff will help guide you in the selection process.
Get OEM John Deere Parts
OEM John Deere parts give you unmatched performance and warranty for your tractor and ag equipment. Aftermarket parts can have multiple suggestions, while John Deere OEM will have one size and options. John Deere ag parts installed by Smith Tractor Company receive a 12-month warranty and 6-month on all other John Deere equipment. Eliminate the headache and hassle, and come to Smith Tractor Company for your John Deere parts.



© COPYRIGHT 2023 SMITH TRACTOR CO. EQUIPMENT - ALL RIGHTS RESERVED| Privacy Policy | Powered By