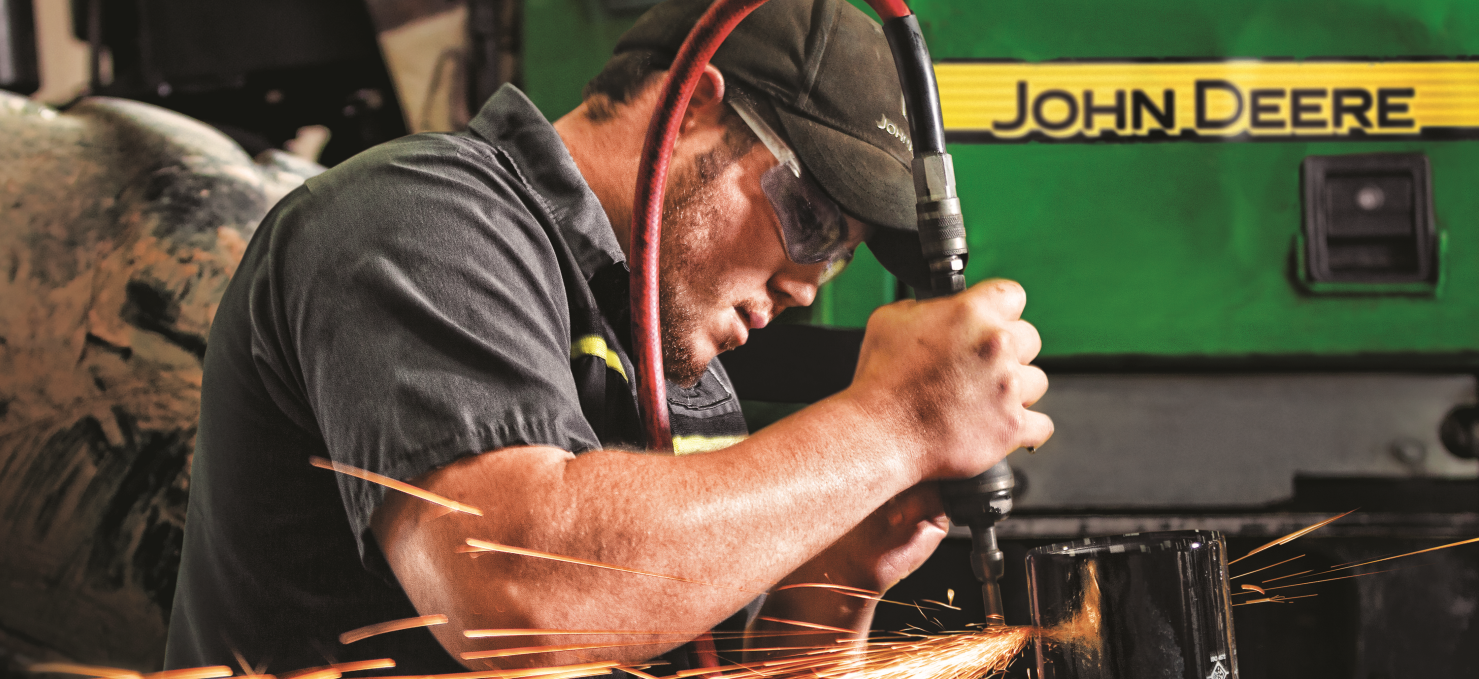 SERVICE
Smith Tractor Company understands the value of your equipment and how critical its efficient operation is. Our knowledgeable staff of certified technicians are ready when you need it for emergency service to get your equipment back in action, or provide recommended maintenance to avoid costly breakdowns. If you are in need of immediate service, call your nearest Smith Tractor location or click here to request a service appointment.
John Deere Repair and Maintenance Service

When it comes to maintaining and repairing your John Deere tractor, it's crucial to choose a reliable and trustworthy repair and maintenance service. A reputable John Deere repair and maintenance service can help you keep your tractor running smoothly and efficiently, ensuring that you can get the most out of your equipment.

Emergency Tractor Service

In farming, downtime can mean lost crops, reduced productivity, and financial losses. That's why having access to an emergency tractor service is vital for any farmer. An emergency tractor service can help you address any urgent repairs or maintenance issues quickly, allowing you to get back to work as soon as possible. With 24/7 service and expert technicians, a John Deere repair and maintenance service that offers emergency tractor service can help you minimize downtime and keep your farm running smoothly.FOR YOUR CONVENIENCE, WE OFFER:
PREVENTATIVE MAINTENANCE
Ask Smith Tractor about setting up a annual service contract to keep on your equipment field ready.
EQUIPMENT TUNE-UP
Tune up your equipment for peak performance with regularly scheduled maintenance. Call Smith today to set an appointment to evaluate and tune up your equipment to keep it in optimum condition.
CUSTOMER PORTAL
Everything you can do on the Smith Tractor Co. Customer Portal and more:
Order Parts Online
Request Service
View and Pay Invoices Online
Browse Used Equipment For Sale
Manage Your Equipment Records
View Rental Contracts
© COPYRIGHT 2023 SMITH TRACTOR CO. EQUIPMENT - ALL RIGHTS RESERVED| Privacy Policy | Powered By