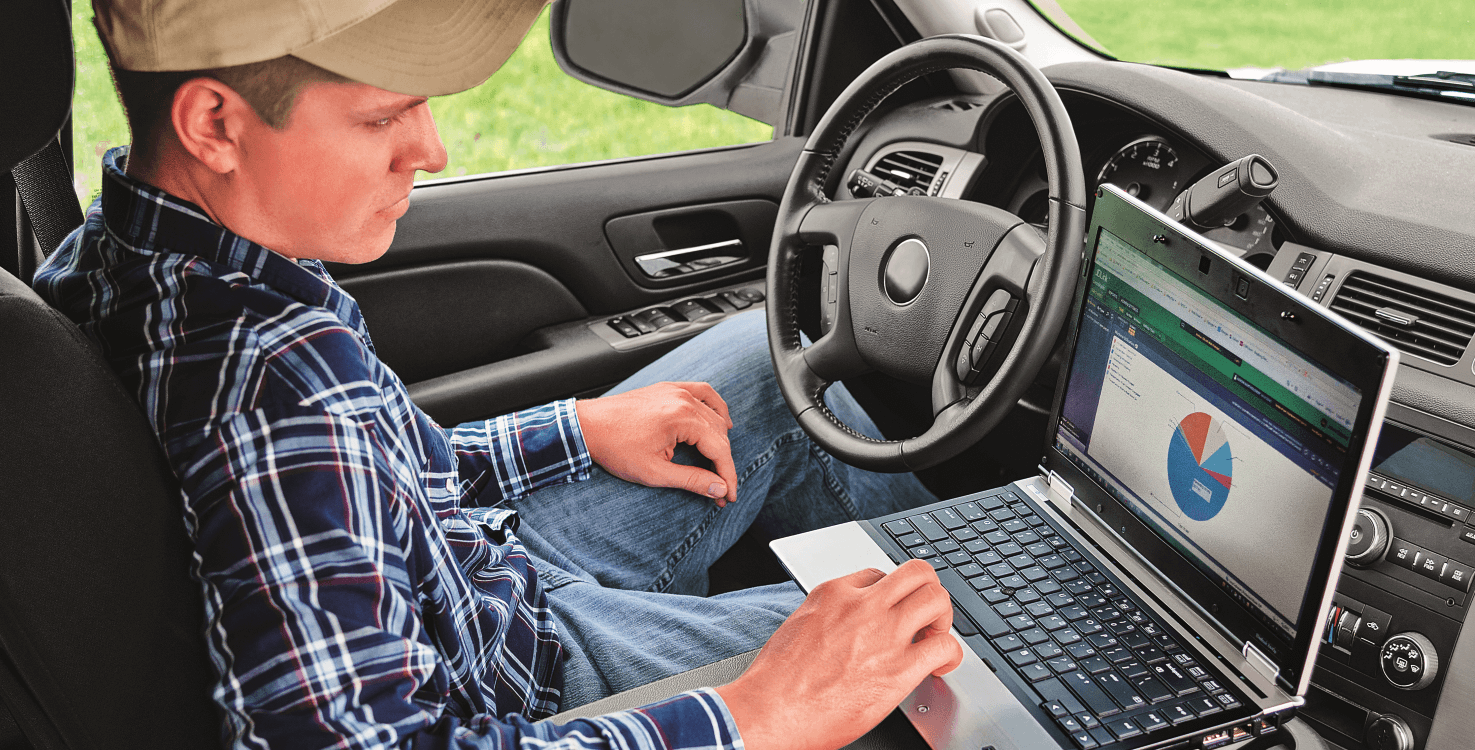 WHAT IS JOHN DEERE CUSTOMER SERVICE ADVISOR?
It is a digital database of Operator, Diagnostic, and Technical manuals for John Deere Products. This subscription allows users to connect to machines with an Electronic Data Link (EDL) to clear and refresh codes, take diagnostic readings, and perform limited calibrations.
MACHINE MAINTENANCE AND REPAIR
For customers that prefer to perform their own machine maintenance and repair, we offer a suite of options to ensure you are enabled to do so, including:
Tiered Portfolio of Parts: OEM, REMAN, and A&I/Sunbelt
Tools: Common and Special
Manuals: Operator, Technical, and Parts
Safety and Training Videos
Apps and Simulators
QUESTIONS TO CONSIDER:
Do you perform the majority of your own equipment repairs?

Are your technicians comfortable working with a digital diagnostic resource such as John Deere Customer Service ADVISOR?

How often do you require access to technical or diagnostic information?
SUBSCRIPTION
Submit the form below to request more info about a John Deere Customer Service ADVISOR subscription.
JOHN DEERE CUSTOMER SERVICE ADVISOR CAPABILITIES
| FEATURE | CUSTOMER CAPABILITY |
| --- | --- |
| Access Owner's and Technical Manuals | |
| Look up and troubleshoot diagnostic codes | |
| Machine diagnostic connectivity with EDL | |
| Perform machine calibrations* that require EDL | |
| Access Service Advisor Online | |
| Clear Latched Aftertreatment DTC's (Only Available on John Deere Engines.) | |
| Reprogram Machine Controllers | |
| View DTAC solutions / submit DTAC cases | |
| Utilize Service Advisor Remote | |
| Submit Service Advisor report card | |
ONLINE VS. OFFLINE CAPABILITIES
| FEATURE | CUSTOMER CAPABILITY |
| --- | --- |
| Access to Service Advisor webpage | |
| Access Owner's, Repair and Technical Manuals | |
| Search technical information | |
| Connected diagnostics and readings | |
| Completing test and calibrations | |
Customers have the ability to access Service ADVISOR online and requires no installation of software and data on a computer or a purchase of an EDL. Access will be given to the customer's MyJohnDeere user ID for access to the system. If a customer would like to connect to a machine to complete connected diagnostics, readings, tests and calibrations, the customer would require the Service ADVISOR offline application and EDL.

*Not all calibrations will be available.
© COPYRIGHT 2023 SMITH TRACTOR CO. EQUIPMENT - ALL RIGHTS RESERVED| Privacy Policy | Powered By