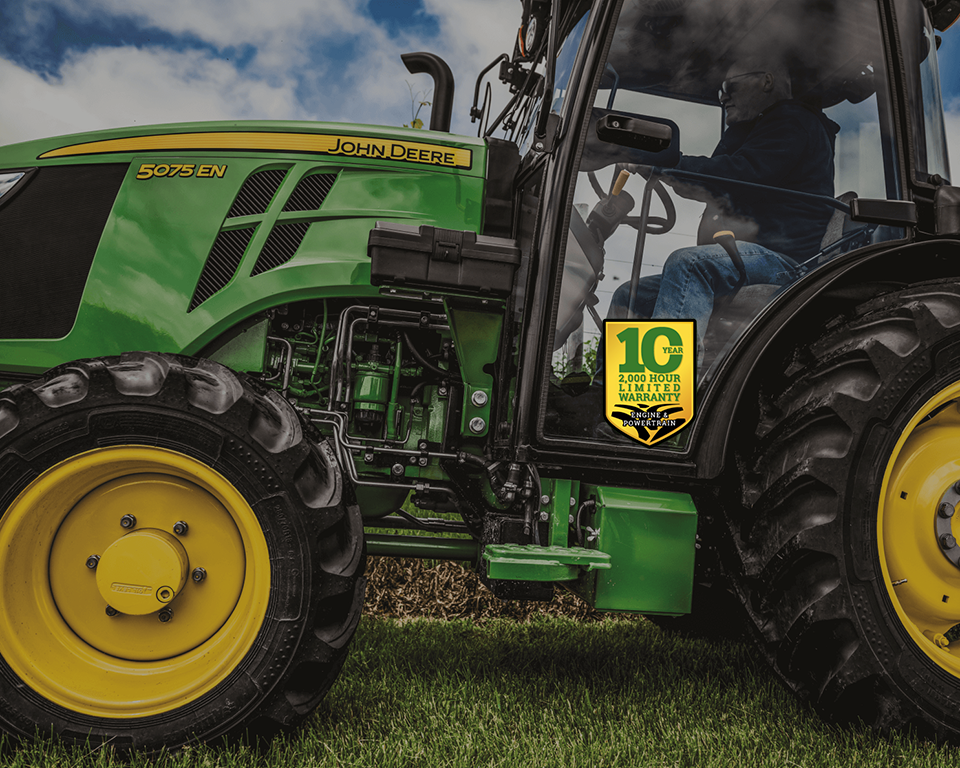 SMITH TRACTOR'S 10 YEAR OR 2,000 HOUR WARRANTY
This limited warranty covers the Covered Equipment for the expected natural life of the product, which is defined in Section 1(a) of the included Smith Tractor Limited Warranty (Engine & Powertrain) Coverage Form.
WARRANTY TERMS
For each covered event under the Smith Tractor Protection Program you will be required to pay a $200 deductible after the expiration of the factory warranty.
You must pay our standard trip charges or related cost for service calls to perform covered repairs or replacements during the Coverage Term, as well as any costs relating to the transportation of the Covered Equipment to and from any Smith Tractor location.
In order for the Limited Warranty to remain in place, proof of annual maintenance services recommended by the manufacturer must be provided to Smith Tractor at its request.
Warranty is for residential customers only.
TO OBTAIN WARRANTY SERVICE
You must take the Covered Equipment, proof of original retail purchase date, and proof of annual maintenance, to a Smith Tractor location, or another authorized service provider designated by Smith Tractor, during normal business hours and ask for the Service Department.
ELIGIBLE TRACTOR PACKAGES
© COPYRIGHT 2023 SMITH TRACTOR CO. EQUIPMENT - ALL RIGHTS RESERVED| Privacy Policy | Powered By